Note : you will require Adobe Acrobat reader to view and print application forms in this page.
If you experience problems opening documents on this page click or if you want to learn how to save fillable forms, click here for solutions.
Visa and Resident Permit Request Form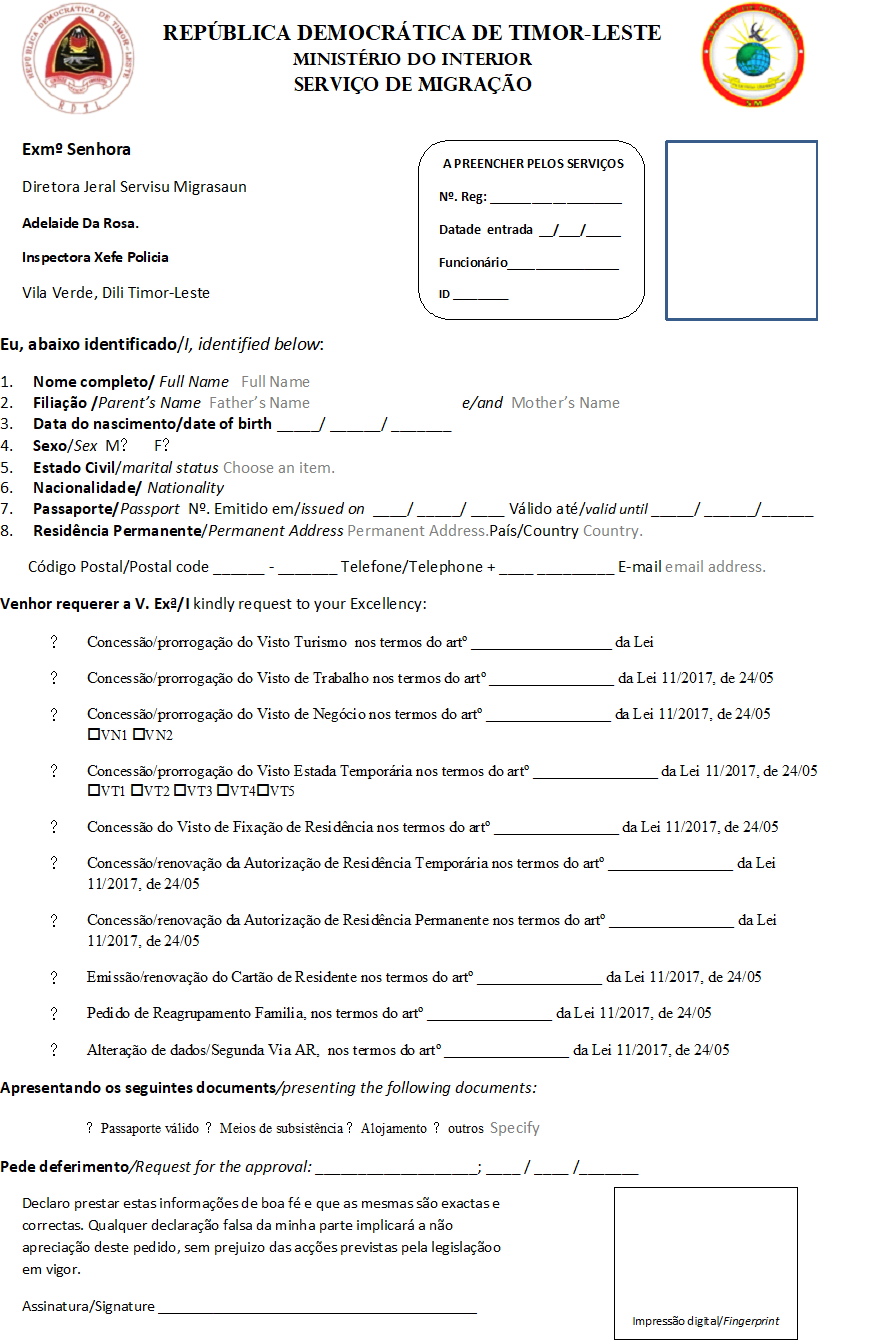 The application form is used by foreigners to request for visa and Resident Permit Application.
In case of download problems, alternative links are here.